Advocate with us to help more kids and families thrive
At United Way of Salt Lake (UWSL), we believe engaging in public policy is essential to creating systemic change and driving investment in programs that support the health and wellbeing of our community so everyone can thrive in school and life.
We plan to do just that during Utah's 2023 Legislative Session, which runs from January 17 to March 3. During this time, Utah's elected officials meet to debate and vote on legislation as well as build the state budget for the year.
We are excited to have you join us on the Hill this session to advocate for bills that will increase access to a good education, healthy life, and financially stable future for all Utahns.
Our priorities for the 2023 session include:
Optional Full-Day Kindergarten (FDK)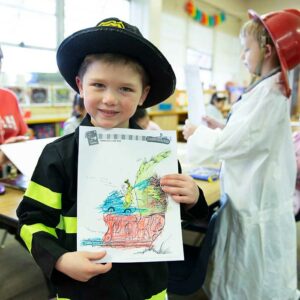 To support parental choice, equitable access, and local control, our #1 priority this session will be advocating for optional full-day kindergarten (FDK) to be funded through the weighted-per-pupil unit (WPU), which is how all other grades are funded.
Research shows students benefit from full-day kindergarten in a variety of ways. Utah kids in full-day kindergarten routinely outperform their half-day kindergarten peers in basic kindergarten proficiencies. A full-day program also provides sufficient time for teachers to ensure deep learning of the kindergarten state standards and for students to practice and master them.
Funding optional FDK in the WPU will allow school districts to work with their communities to meet parent demands and student needs, without funding being the barrier. This model also alleviates administrative burdens on school districts and charter schools with how the funding is currently distributed. To fully fund the program, assuming every child would enroll, an additional $51.4 million in ongoing funds is needed.
UWSL is working with a large coalition of stakeholders such as the Utah State Board of Education (USBE) who support optional full-day kindergarten. Learn more about the coalition and how you can support this effort at utahfulldayk.today.
Sign up here to participate in weekly Days on the Hill and help us advocate for optional full-day kindergarten, starting January 25.
High-Quality Preschool (School Readiness Program)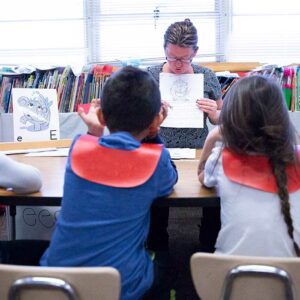 Early childhood education programs are shown to yield benefits in academic achievement, behavior, health, and long-term educational attainment that impact a child well into their adulthood.
UWSL, with the help of many of you, worked to pass Utah's first preschool legislation in 2014, with the objective of increasing school readiness for students experiencing poverty and other barriers to success in school. The legislation also provides grants to programs so they can increase their quality.
During the first special session in 2020 the legislature convened to address possible shortfalls due to COVID. One action was to replace $6 million of state funds in the School Readiness Program with federal funds from the Child Care and Development Fund (CCDF). The unintended consequence of this change is that school districts now must comply with both state school and federal childcare rules and regulations.
That's why UWSL will advocate for the School Readiness Program to be fully funded with state funds, increase the state's investment, and amend the current statute to bring it back to its original intent of increasing educational outcomes.
Child Care Access and Affordability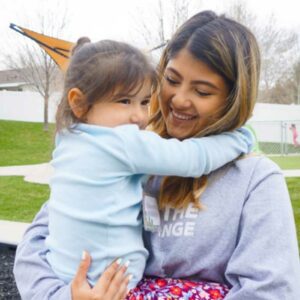 Child care is an essential part of many Utah children's early education journey. The industry and its dedicated professionals help Utah kids learn, grow and develop in a safe, stimulating environment while their parents are working and is essential to keep our economy going.
Utah's child care industry has long struggled. Access to quality child care has been an issue for years which has been exacerbated by a lack of workforce.
Since the beginning of the pandemic, Utah has received nearly $600 million in emergency federal funds to ensure the child care sector could continue to serve families. In Utah, this funding has helped sustain programs, increase quality, and raise wages, while keeping programs affordable for families. The funding will be gone by September of 2023, which will leave many providers with no choice but to increase tuition.
This session we will be working on bills that will increase access to and affordability of child care, support child care professionals, and stabilize and strengthen the child care sector.
Save the Date for our Child Care Advocacy Day on January 27 and RSVP to attend.
Belonging and Inclusion (School Safety)
Last year UWSL worked with Representative Sandra Hollins to pass a bill regarding bullying and racism in Utah schools. This session, we will continue the fight to create safe and inclusive schools where all kids and families have opportunities to thrive.
There is still work that needs to be done to make schools safe spaces where every child can learn in an environment that's free from harassment and discrimination based on race, ethnicity, gender, sexual orientation, religious beliefs, and physical and mental abilities.
Cover All Kids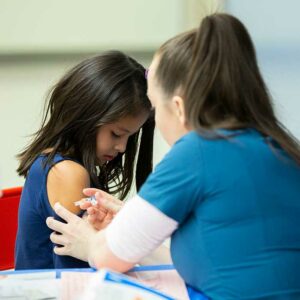 Utah continues to have one of the highest uninsured rates for children in the nation. Research shows that when children have access to health coverage, they are more likely to succeed in school and have better health and economic outcomes as adults.
The 100% Kids Coverage Campaign, which UWSL is part of, is working on a bill that includes a comprehensive outreach campaign, healthcare coverage for all children, regardless of immigration status, living below 200% of the federal poverty level, and 12-month continuous eligibility for children on Medicaid.
UWSL will work to ensure every child in Utah has access to health insurance during the 2023 Legislative Session.
Learn more about the 100% Kids Coverage Campaign at 100percentkids.health.
Maternal Health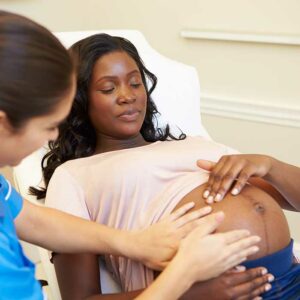 Prenatal and postnatal care are essential for the health of the mother and child.  Mothers not receiving adequate care in the months before and after birth can contribute to increased risk of pre-term births, low birth weight babies, behavioral and developmental disorders, social disorders and delayed cognitive development among children – all of which can create setbacks for kids for years to come.
Utah has the second lowest Medicaid eligibility for pregnancy in the country, 144% of the federal poverty level (FPL). The state also only covers the first 60 days after birth, even though more than 70 percent of essential care occurs at least 90 days postpartum.
We are advocating this session to increase Medicaid eligibility for pregnant women to 200% FPL and expand postpartum coverage from 60 days to one year, an expansion that many states have already implemented. This coverage will improve the health and economic stability of Utah families and support children in their most critical years of growth.
Housing
Utah continues to struggle with a lack of affordable housing. The rental market has pushed families out of their homes and stretched already strained budgets.
This session UWSL will support the expansion of rental assistance programs and investments to increase low-income housing. The Commission on Housing Affordability is working on several proposals to address the growing need.
According to the National Low Income Housing Coalition, a full-time worker in Utah must earn $20.21 per hour to afford a modest two-bedroom rental without spending more than 30% of their income on housing costs. Of Utahns living in intergenerational poverty, one third spend over 50% of household income on housing.
Advocate with United Way of Salt Lake during the 2023 Legislative Session. Learn more at uw.org/advocate