Learn how volunteers have been virtually helping Farnsworth Elementary Students with Math
Over the past two years, we have seen students, schools, and educators demonstrate resilience, persistence, and creativity as circumstances demanded education shift first to virtual, then hybrid, then cautiously back to in-person. Even with hard work and innovation, these disruptions had an impact on equitable outcomes and, as a result, United Way of Salt Lake has expanded its efforts to recruit school volunteers.   
The UWSL Volunteer Team has been working with schools and partners to develop more than a dozen youth-education-focused mentor and tutor opportunities. If you're interested in volunteering, or know someone who might be, you can view the list of opportunities and find a program that matches your interests and schedule here.
One of the initiatives developed to fit the changing circumstances is the fully virtual Philo T. Farnsworth Elementary Virtual i-Ready Math Tutoring Program. This opportunity came to fruition thanks to a generous investment of time and resources from Mark and Kathie Miller and the team at Mark Miller Subaru. It has been thriving thanks to 74 volunteers dedicating 45-minutes twice a week on Zoom to support third graders as they learn math.
Do you hear the call to make a difference in a student's life through mentoring and tutoring? Are you looking for a sign to sign up? Here's what Ronald White, a Farnsworth i-Ready tutor, has to say.
What motivated you to become a volunteer at Philo T. Farnsworth Elementary?
Ronald White: I have for decades been interested and involved in PreK-12 education.  I have supported education causes for decades and taught a class each year in Patti White's Granite School District gifted magnet class. Thus, when she mentioned the opportunity at Farnsworth Elementary, I immediately volunteered for two reasons.

The first reason for volunteering was my deep respect for Philo T. Farnsworth.  This grew from my acquaintance with his work while obtaining my BES degree in electrical engineering from Brigham Young University in 1965. Several of my professors were personally acquainted with Dr. Farnsworth and I studied some of his work over my final two years.
The second reason was to make a concrete contribution to the life and education of one of our Elementary students in the Granite School District. I had found my experiences tutoring in GSD under the direction of United Way and Bill Crim to be most fulfilling.
What's your favorite part about being a Farnsworth i-Ready Tutor? 
RW: My favorite part of the experience is working within the structure provided by the i-Ready program and the leadership of United Way SLC!  My interest in UWSL was heightened when Patti and I attended my Harvard Business School reunion in 2017.  With my commitment to PK-12 education I had reached out to two Professors who led the HBS study of United Ways across the country. They singled out UWSL as the second most important United Way in the entire U.S. due to the hands-on approach to PK-12 education it had successfully adopted.
I have also been very excited to be able to work each time with my student and watch her progress so rapidly!  She is picking up the concepts being taught more quickly already and working through the exercises with greater rapidity and surety each session.
What advice would you give to someone that might want to become a tutor in the future? 
RW: My advice to anyone who has the opportunity to participate would be to seize it with alacrity!  There is no greater service one can provide than to serve our youth and help them prepare for their futures and ours.  I believe that this program is one where a volunteer can have outsized impacts on the future!
Learn more about United Way of Salt Lake's Mentor and Tutor opportunities at uw.org/mentor.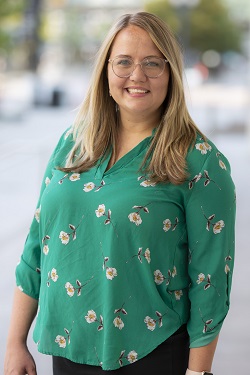 By Roni Scheidler, Volunteer Engagement Director, United Way of Salt Lake