For Women's History Month, we're highlighting Women United members who are making waves in Utah and paving the way for the next generation. This week we're featuring Kathie Miller, an inspiring philanthropist dedicated to making a difference in education and in the broader Salt Lake community. Kathie has served on the United Way of Salt Lake board for over twenty years and currently volunteers as an iReady math tutor.
The impact Kathie and Mark Miller have had in Salt Lake and across Utah is visible in every sector: education, health, the environment, sports, business, and more.
"I don't know that Salt Lake is any different than other communities, but there is lots of need in Salt Lake," Kathie says.
Having seen the need, Kathie has done a lot to address it. She actively sits on seven boards, including United Way of Salt Lake's. She's an avid volunteer, donating her time four mornings a week to tutor math, and she makes charitable donations through the Mark and Kathie Miller Foundation.
"I think you have to give back to the community that you live in," she says. "It makes you feel more connected."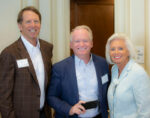 Kathie got her start in education. After graduating from Utah State University, she was a remedial math teacher for a few years. That background has led her to prioritize education in her community efforts.
"I just think that education is the key," she says. "It's the key to a better life and to getting a better job."
Though she no longer teaches professionally, she finds happiness in putting her skills to work as a volunteer.
"To help these little kids and at the end of the year, for them to wave goodbye to you, and say 'thank you for helping me,' the satisfaction you get from that is amazing," she says. "I know that when I'm volunteering in all sorts of different areas that I'm helping someone that's a good feeling."
In addition to helping kids, she focuses on education because of the inspirational women in the field. Her list includes Cece Foxley, the first woman CEO and Commissioner of Utah System of Higher Education; Deborah Bayle, a former CEO of United Way of Salt Lake; Dr. Deneece Huftalin, current president of Salt Lake Community College; Ruth Watkins, former president of the University of Utah; and fellow philanthropists Kay Dumke and Lisa Eccles.
"Most of the women who have run organizations or have been part of boards I've sat on have all taught me something because they all have something that they've given back to this community," she says.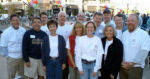 In keeping with her belief that giving back is the key to connection, Kathie is passionate about teaching the next generation about giving back as well. Education goes beyond the classroom; every year, she lets her grandkids choose where to make a donation.
"They have to research and decide where they want that money to go," she says. "They give to all sorts of causes… none of the three families have ever given to the same project."
To other young girls who want to get involved in giving back to the community, she says this, "You just need to go out, you need to get involved, you need to try something new, and just go for it…Not everything I've done trying to make change has worked and you learn by making mistakes and you learn by helping people."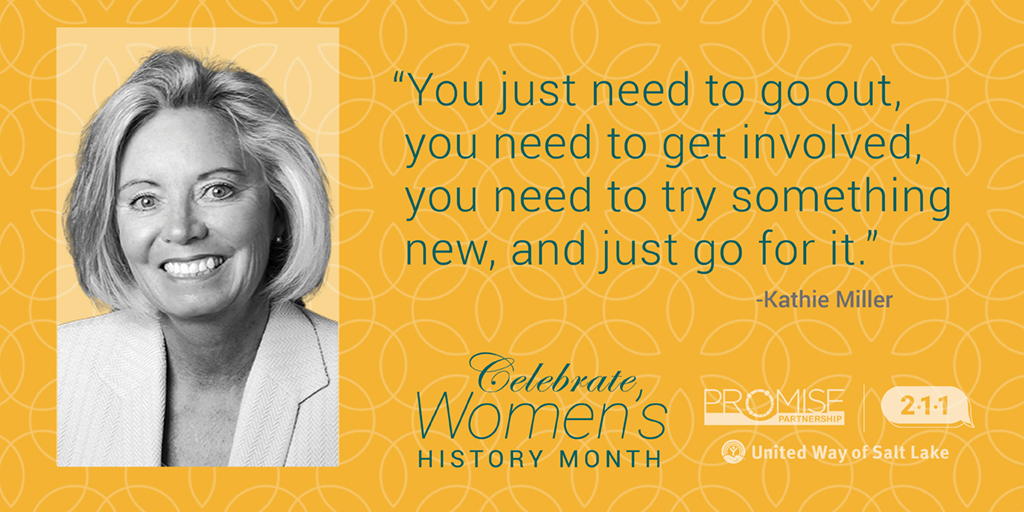 Women United hopes to make a better future for all students in the Salt Lake area. Learn how you can get involved at uw.org/women-united.